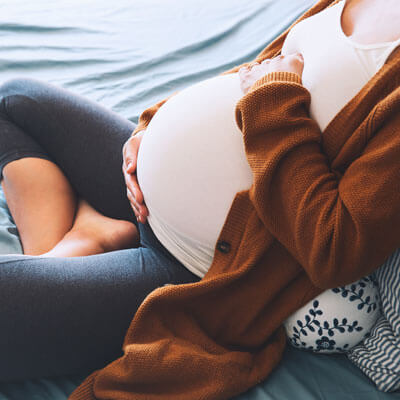 Pregnancy Chiropractic at Burlington Chiropractic INC
Chiropractic care is safe through every trimester, as we use a gentle approach without any harsh twisting, turning, or popping. Our care focuses on power, passage, and passengers:
Power – We ensure you're experiencing healthy nerve flow, so that your whole system functions at its best, leading to dynamic health for both Mom and Baby.
Passage – Through comfortable adjustments, we bring the pelvis, sacrum, and coccyx into proper positioning so you can experience a smooth, easier delivery.
Passenger – Keeping your ligaments aligned correctly opens up more room for the baby to move into the right position for birth.
Care That Fits Your Body's Needs
We have six doctors who are Webster certified within our network. Our prenatal care helps create an optimal environment for the baby, while also relieving women's symptoms so you can feel more comfortable while expecting.
Dr. Garcia will provide customized adjustments for whatever symptoms you're experiencing, whether you've been having low back pain or feeling it in your hips. Since we use the Activator Method®, our low-force adjustments are incredibly effective, without much torque on the body.
We also have specialized pillows to help you relax during every session.
What to Expect
During your first appointment at Burlington Chiropractic INC, we'll do a careful exam, without any X-rays. We may provide an adjustment at this first visit. When you return in, we'll go over the details of your condition, so you know what to expect.
Frequency of care depends on your specific needs. Women in acute pain should plan to be here three times a week for the first four weeks, so we can help you feel better as quickly as possible.
For maintenance care, we recommend coming in once every couple of weeks. During the last six to eight weeks, it's best to see us weekly. Your body grows rapidly during the third trimester, and we want to give you the opportunity for the best outcome possible.
Schedule Care Today
You and your little one both matter to us. Book now, so we can help you enjoy a happy and healthy pregnancy!
CONTACT US

Pregnancy Chiropractic Burlington NC | (336) 584-9932